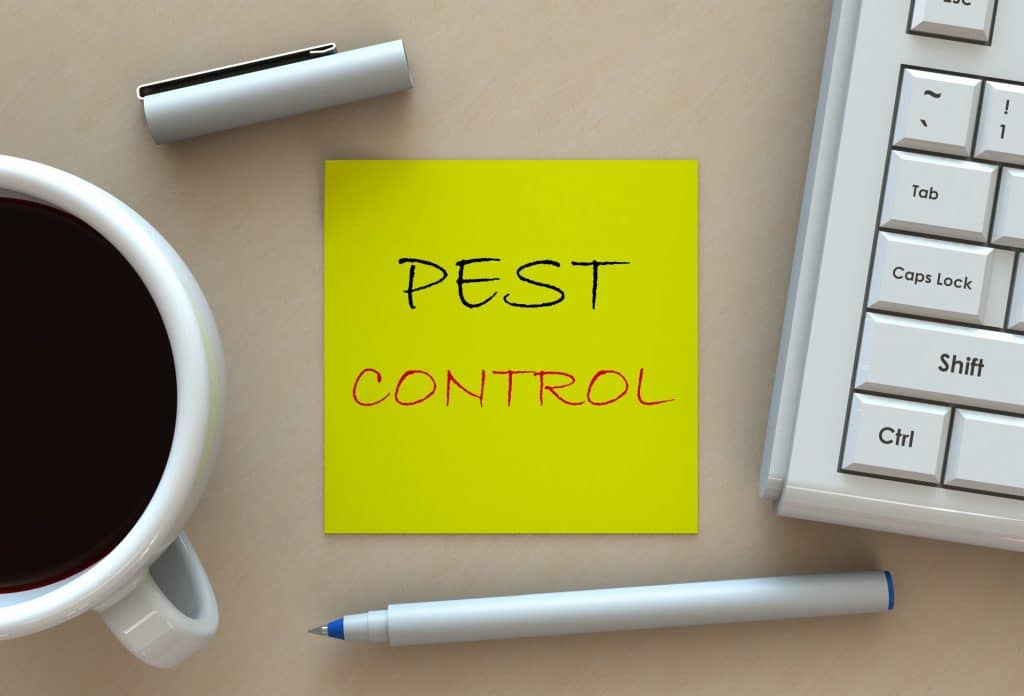 Whether you've got a fire ant, mosquito, or a bed bug problem, life at home can become unlivable.
But you deserve to live in your own home with optimal comfort. Not only does a pest invasion feel creepy and disgusting, but it can also cause an incredible amount of property damage!
To prevent the worst from happening, you need to call a pest control company. However, understanding what a good one looks like is a different story.
Once you do know, you can rest easy knowing that trained technicians will do their absolute best to solve the problem for good.
So keep reading to learn more. We'll give you a list of five questions to ask your potential pest control company.
1. How Much Experience Does Your Business Have?
Dealing with pests is a delicate and labor-consuming process. For this reason, you want to ensure that the pest control company in question has had plenty of experience in the industry. Bugs like termites that threaten the structural integrity of your property make this especially true.
Experience is more than about what they do. It's also about the training they've received and the knowledge that they use to apply their skills. The knowledge they arm themselves with before working in a home is one of the key differences between a novice and an expert.
Plenty of experience also means that the company can stand by its work with complete confidence. Every company starts somewhere, but as a homeowner, you want to hire a company with a great track record.
Otherwise, the problem can get pretty expensive, even if the initial job seems to keep the pests at bay. Many people can spray insect repellent haphazardly, which can keep pests out of view. But only a slim minority understands how to analyze the situation to get to the core of the problem and address it properly.
2. How Can I Find Testimonials and Reviews?
If you ask a pest control company about the quality of their services, you'd be hard-pressed to find one that gives you any reason to be unconfident. But by looking at testimonials and reviews, you can see what other previous clients have had to say about their services.
These testimonials can also help you understand what is good about their services. This can help you determine if the company you're considering offers what you really need.
So don't just look at their reviews to see how many stars they give. Check out what they're saying to ensure that their praises align with what you're looking for.
A quick Google search might produce some Google reviews. But if you don't find any, you should ask the company for any testimonials from previous clients. They might even have testimonials on their site for easy perusal!
3. Are You Licensed and Insured?
Licensing and insurance are key when it comes to finding the best pest control company. Otherwise, you incur multiple financial risks if either one is missing.
First, licensing ensures the aforementioned training. If a business is licensed, that means it has completed the training necessary to carry out its service.
It also means that it has the knowledge and resources necessary to train its technicians. The technicians know the right safety and hygienic protocols they need to take to complete their job.
Insurance is also crucial when choosing a company that deals with pest control in Columbia, SC. With insurance, your financial needs will be covered if anything goes wrong during service.
Don't let any pest control company representative try to convince you that you don't need insurance. Steer clear from any company that tries to do so. Chances are, they're trying to get a quick buck out of offering shoddy service to your home that doesn't properly address your home's pest control problem.
4. What's Your Quoting Process, and Do You Honor Your Quotes?
Basic services from good pest control companies include free inspections. After all, how are you able to get a quote if they don't understand the extent of your pest control problem?
So by asking this question, you get a good sense of how accurate their quoting process is. If they charge for an inspection, move on. You'll surely find a company that's willing to do a free inspection for the sake of their clients.
At the very least, you shouldn't trust a quote from someone that hasn't inspected your place yet. Even if you describe your problem in detail, it takes an objective, professionalized eye with expertise to accurately assess your situation.
But once again, it's best to steer clear of any company that doesn't do its absolute best to offer an accurate quote. Otherwise, you might get stuck with a bill that's much higher than you expected after the service is done.
5. What Are Your Financial Package Options?
Every homeowner deserves a pest-free home, regardless of their income bracket. For this reason, it's a good idea to ask pest control companies if they have different financial package options. This may help you choose an effective pest control service that accommodates your budget while offering the service you need.
Not every pest control service will give you what you need in terms of finances and service. But keep looking until your do, for the sake of your home and your wallet.
Ask the Right Questions, Get the Best Pest Control
Even if you know nothing about pest control, you should understand what good service looks like. Doing so could lead you to the best pest control company that finally restores the peace in your home.
At Cayce Exterminating Company, we understand the importance of keeping your home pest-free. That's why we offer exceptional pest control in the Columbia, SC area for locals who need it. If that sounds like you, then contact us today!
Do you have a pest problem?
If so, Cayce Exterminating is the best exterminator in Columbia SC! We offer home pest control and commercial pest control in Columbia SC, Cayce SC & Lexington SC. Family owned and operated for over 50 years.
You can trust that our family of highly trained professionals will provide fast service with 100% satisfaction guaranteed. Our technicians are licensed by the state of South Carolina to ensure your safety as well as ours. And we'll always treat you like family – because that's what you deserve!
Call us today at 803-796-2847 or visit our website to schedule an appointment online! Pest control columbia sc is something that pest exterminators can take care of, but it should be noted that pest extermination isn't the only pest removal tactic available. In fact, pest extermination should always go hand-in-hand with pest prevention as a pest infestation can quickly become a major problem for your home.
Cayce Exterminating Company, Inc.
2229 Taylor Road
Cayce, SC 29033
803-796-2847
https://caycebugs.com/
Exterminator Columbia SC
For More Information Check Out These Pest Control Articles