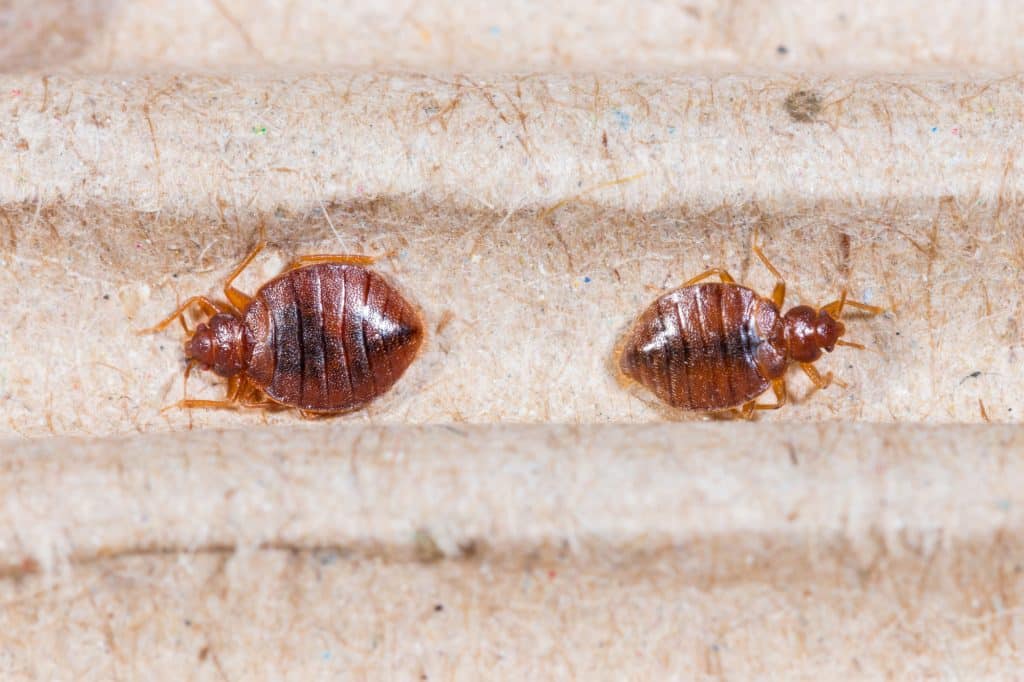 Maybe you're dealing with mice in your house? Perhaps you have a bug infestation on your hands? In any case, you're searching for home pest control in Columbia SC.
What you're wondering, however, is: "How do I find the best pest control near me?" There are many different ways to go about it. However, we recommend doing the following:
1. Experience
The first thing to look for when choosing a pest control company is experience. If the company doesn't have any experience, it's going to be more prone to making mistakes. Not to mention, it probably won't have its operational processes in place.
As such, the inexperienced company will essentially use you as a guinea pig. It might do a good job for you. On the other hand, it might fail miserably. Regardless, you must face the consequences.
For this reason, we suggest choosing a company with a minimum of 2 years of experience in the field. Any company that has kept a decent reputation over this time is likely a solid choice.
2. A Positive Reputation
It's not just a good amount of experience that you need to look out for in a pest control company. You should be sure to look out for a positive reputation as well. If a company has a positive reputation, it will more than likely provide good service.
There are a few different ways to assess a specific company's reputation. You could ask around your friend group and see if anyone has an opinion on a specific company. However, it's easier to just hop on the internet and read some reviews from past customers.
You can find customer reviews for any business in existence. Just search on Google, Facebook, Yelp, or one of the many other review sites that are out there.
Read through these reviews and try to get a feel for the consensus opinion of the company. If the consensus is positive, the company is a safe bet. If a company has a lot of negative opinions, on the other hand, you should avoid it entirely.
3. Licensure
In the state of South Carolina (and essentially every other state), pest control specialists must be licensed to apply pesticides and other substances. As such, before choosing a pest control company, you need to make sure that it's licensed.
To do this, just call the company up and ask to see proof of licensure. Any reputable pest control company will provide you with proof of licensure upon inquiry. If a company doesn't show you proof of licensure, you shouldn't use its services; it's that simple.
4. Insurance
In addition to licensure, your chosen pest control company should also have insurance. This way, you'll be covered in the event of an unfortunate incident, such as damage to your home or injury to a pest control company employee.
If the company isn't insured, and it does damage to your home, you could be left on the hook for the liability. The same goes for if one of the company's employees is injured on your property; you could have to pay the hospital and workers' compensation fees. Or, you might even have to file a lawsuit.
Obviously, these consequences are best avoided. So, before signing any contracts, ask to see proof of both general liability insurance and workers' compensation insurance.
5. The Service You Require
Different pest control companies provide different services. Whereas one company might specialize in rodents, another company might deal with every pest under the sun. The opposite can be true as well.
In any case, before choosing a company, you need to make sure that it can accommodate your needs. To do this, head to its website and look at its 'Services' page. This page should cover all of the different pests that the company deals with.
If the company doesn't have a website, or if its website doesn't specify its specialties, just make a call instead. The representative on the phone should be able to provide you with all the information you need.
6. Adequate Chemicals
In many pest control situations, the pest control company must use chemicals to solve the problem. This is particularly true when it comes to insects.
The important thing here is that the company uses chemicals that match your situation. For instance, if you have pets in your home, you need to make sure that the company's chemicals won't hurt your pets.
Or, at the very least, you need to make sure that the chemicals won't drive your pets from your home for an exceedingly long period of time.
Call the company up and ask about these chemicals in detail. Make sure you're entirely satisfied before moving on with the agreement.
7. Reasonable Costs
The last thing you should look out for in your pest control company is reasonable costs. After all, pest control costs aren't regulated. As such, these companies can charge whatever they want.
Now, how do you determine a pest control company's costs before utilizing its services? Simple. All you have to do is call it up and ask for an estimate; any reputable pest control company will provide you with an estimate for the service you require.
Call up 3 to 5 companies in your area and compare their estimates against one another. Be a little skeptical of extremely low estimates (they often indicate poor service), and try to focus on estimates that float around the area average.
In any case, make sure to choose a company whose rates fit your budget. You don't want to break your bank account.
Where Can I Find Reputable Pest Control Near Me?
If you're still wondering, "Where can I find reputable pest control near me?", look no further. We here at Cayce Exterminating have you covered.
We're well-versed in the removal and eradication of pests, from mice to bed bugs to ants and more. Regardless of your needs, our experienced team can accommodate you.
Contact us now to discuss your needs!
Do you have a pest problem?
If so, Cayce Exterminating is the best exterminator in Columbia SC! We offer home pest control and commercial pest control in Columbia SC, Cayce SC & Lexington SC. Family owned and operated for over 50 years.
You can trust that our family of highly trained professionals will provide fast service with 100% satisfaction guaranteed. Our technicians are licensed by the state of South Carolina to ensure your safety as well as ours. And we'll always treat you like family – because that's what you deserve!
Call us today at 803-796-2847 or visit our website to schedule an appointment online! Pest control columbia sc is something that pest exterminators can take care of, but it should be noted that pest extermination isn't the only pest removal tactic available. In fact, pest extermination should always go hand-in-hand with pest prevention as a pest infestation can quickly become a major problem for your home.
Cayce Exterminating Company, Inc.
2229 Taylor Road
Cayce, SC 29033
803-796-2847
https://caycebugs.com/
Exterminator Columbia SC
For More Information Check Out These Pest Control Articles