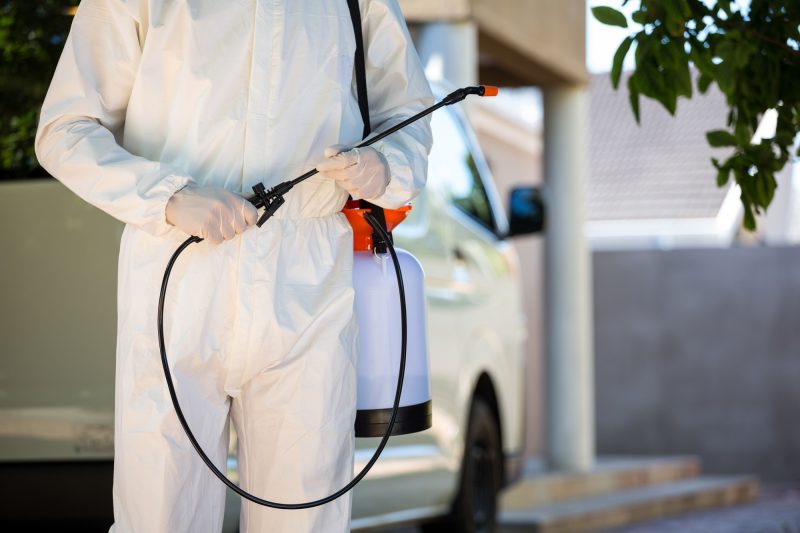 Are you struggling with an infestation in your house? It's time for you to contact your local pest control company!
Pests are creatures which cause harm and nuisance to the animal, plants, and human beings. They damage crops and cause harm to our health. You need experts if you want to remove these creatures from your space.
A pest control company offers to help you get rid of pests in your home. They use chemicals such as pesticides to keep the menace away. A pest control company protects your space from the infestation of these creatures.
We've made a list of things to consider when choosing the best pest control company for you. Continue reading to find out the factors that should affect your decision!
1. Licenses and Certifications
Running a pest control company requires licensure and certification from the authority. Contact the State Pesticide Regulatory Agency and ask about the pest control company. Ask the company if they have a certified pesticide applicator or an entomologist on the team.
A pesticide applicator decides on how much and what chemicals to use in operation. They should know how to apply restricted-use pesticides according to the EPA. Applicators must pass the written test and performance-based test for certification.
Entomologists are people who study insects like their classification, life cycle, and more. They learn about pests and how to control them, too.
There are two certification programs offered to entomologists. They're the Board Certified Entomologist (BCE) and the Associate Certified Entomologist (ACE). The BCE is for those who took entomology, while ACE is for those trained in pest management.
This information guarantees applicators are knowledgeable and can help you with your problem.
2. Searching and Background Check
Search the top pest control companies near you when experiencing pest problems. Perform a background check on these companies to find out if they are the best pest control company.
Determine what services the company offers. Ask if they provide services within your area. Find out what they're all about. This includes their history, goals, objectives, and specializations.
You can guarantee one's service through reviews from their previous clients as well. Take some time looking through reviews before you hire a pest control company.
3. Experience Is Must
It's best if you know the professionals have experiences to prove their quality service. You can find out how long the company has been in the industry during the background check.
Ask about the professionals' expertise and what they do best. It's vital to know if they have specialties because you can assure yourself they're fit for the task.
However, it's not all about the longevity of the company. A new pest control company may have skills matched with older ones, too.
A new-established company may apply techniques that are up-to-date and more efficient. You have your options. You can check reviews or ask for referrals if you're struggling to decide.
4. Reviews Are Vital
As mentioned, reviews from previous clients guarantee the company's quality service. Review is an opinion customer gives to the product purchased or service performed. It tells more about the rating of the quality. Is it excellent or poor?
A review can include feedback on the company's reputation, customer service, and more. It shows the company's credibility in the work field.
You can go to the ratings on the pest control company's website, or you can search it up. You ask opinions from previous clients you know if online reviews aren't available. Ask your friend what is the best pest control company for them if they encountered the same problem.
5. Excellent Customer Service
You can tell if the company offers good service when their customer service is excellent. It's not only about how accommodating they can be. It's about how helpful they are in suggesting the best options to help you with your problem.
Look for a pest control company that has good reviews with its customer service. It's best to choose those who communicate and explain everything to you.
For example, the experts checked your place. Then tell you the problem, their suggested solution, and the materials or products they'll use.
It's a practice of transparency which is vital when it comes to services. They're giving you the option to choose what to do, and they know the best. Expect a smooth flow of transactions if they show professionalism and good service.
6. Safety Measures
Pesticides contain chemicals harmful to the human body and the environment. Thus, it's necessary to know how the operating team keeps everything safe.
Ask which safety protocols they follow when operating on site. A safety protocol is a procedure they follow to ensure safety from hazards and to prevent danger.
Ensure they perform proper execution of the task. It's vital because your health and surrounding are at risk. Ask about the chemicals they're going to use and their possible effects on human health.
7. Accessibility and Affordability
It's best to go for the local pest control company near you. It's easier to contact and get hold of them in case things get serious. They can reach your place on time, or you can pay them a visit for inquiries.
Another factor to consider is the price. Pest control companies offer quotes for their services. They'll give an estimation of how much the problem costs to fix.
Opt for a company that offers a quality service yet at an affordable price within your budget. Review all the information you got from your research and make an assessment. Choose the pest control company that fits your needs the most.
Choosing a Pest Control Company
Take note of these factors to consider when choosing a pest control company. Look at their background, experience, and services they offer. Choose the best pest control company that fits your space's needs.
Check the reviews of previous clients to ensure they offer and do quality service in this field. Contact us today if you have more questions about pests and the best solutions to handle them!
Do you have a pest problem?
If so, Cayce Exterminating is the best exterminator in Columbia SC! We offer home pest control and commercial pest control in Columbia SC, Cayce SC & Lexington SC. Family owned and operated for over 50 years.
You can trust that our family of highly trained professionals will provide fast service with 100% satisfaction guaranteed. Our technicians are licensed by the state of South Carolina to ensure your safety as well as ours. And we'll always treat you like family – because that's what you deserve!
Call us today at 803-796-2847 or visit our website to schedule an appointment online! Pest control columbia sc is something that pest exterminators can take care of, but it should be noted that pest extermination isn't the only pest removal tactic available. In fact, pest extermination should always go hand-in-hand with pest prevention as a pest infestation can quickly become a major problem for your home.
Cayce Exterminating Company, Inc.
2229 Taylor Road
Cayce, SC 29033
803-796-2847
https://caycebugs.com/
Exterminator Columbia SC
For More Information Check Out These Pest Control Articles